Aluminum profile sandblasting machine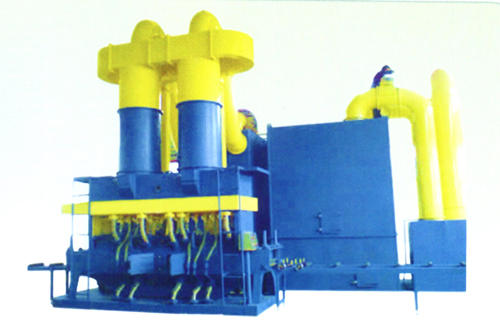 Description:
after aluminum profile through blasting room,glass sand and high-pressure air mixed, spray to all parts of all-round for aluminum profile.

Feature:

One-time deal with the surface of stria for aluminum profile, the surface layer of rust, burrs, etc. one-time can be deal with four surface of aluminum profile. achieve high efficiency, high-quaity.
Parts: main machine, group of the sandblasting room, advanced dust catcher,feeding table.
Techinical parameters:
Outside dimension:15100x4000x5600mm
Feeding speed:10~15m/min
Fit of sand-tube:glass sand
Monthly capacity:700tons
Powder:600kw Working voltage:380v±10%
Aluminum profile polishing machine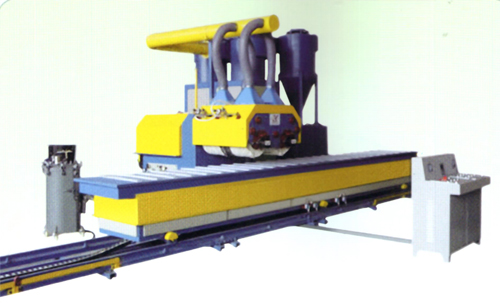 Description:
Woring principle: workpiece table driven reciprocating motion,as well as take-off and landing, through the rotary motor driven polishing wheel polishing cloth for polishing, the use of polishing wax or polish as the polishing medium. the equipment set a sprinkler wax system.


Specifications

:
Total length: 135000mm
Total width:3500mm
Total height:2500mm
Worktable length:6500mm
Worktable height:700mm
Worktable width:700mm
Max .length of polishing for aluminum profile:6000mm
Max.width of polishing for aluminum profile:700mm
Max.height of polishing for aluminum profile:250mm
Feature:
Safety, environmental protection, high efficieny, high-quality.